David M. Kaufman, CCIM
Principal: DK Realty Partners, LLC and Halyard Group, LLC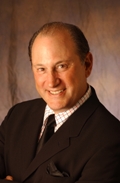 David M. Kaufman, CCIM
DK REALTY PARTNERS
650 E. Algonquin Road, Suite 201
Schaumburg, IL 60173

E-mail: kaufmand@dkrealty.com
Phone: (773) 609-3311
Fax: (847) 397-8940
Cell: (847) 275-2489
Real Estate Brokerage & Management:
Brokers, finances, provides mezzanine loans and sources equity for all types of commercial and investment properties, nationally, through private and public institutions, negotiated sales, sealed bid sales and auctions

Education:
• University of Illinois, Urbana, Illinois -- B.S. in Liberal Arts & Science
• Graduate School -- Psychology major, Northeastern Illinois University, Chicago, Illinois
• Real Estate Institute (Chicago) completed basics of Real Estate Appraisal and Real Estate.
• Realtors National Marketing Institute - completed courses in Real Estate Finance, Investment Analysis, Federal Taxation, Feasibility Study resulting in conferment of the Institute's designation of CERTIFIED COMMERCIAL INVESTMENT MEMBER (C.C.I.M.).

Teaching:
Taught courses at Real Estate Institute (Chicago) for more than five years including BROKERAGE OF COMMERCIAL/INDUSTRIAL INVESTMENT PROPERTIES AND REAL ESTATE INVESTMENT ANALYSIS. Taught MBA Program REAL ESTATE DECISION courses at Keller Business Institute.

Public Speaking:
Prolific public speaker. Speaking engagements have included the Illinois CPA Society's Continuing Education Series, twelve state and seven national real estate conventions and three national auctioneers conventions. Topics include Real Estate Exchanging, Investment Real Estate Analysis, Commercial and Investment Property Brokerage and Selling Real Estate at Auction.

Professional Organizations & Affiliations:
• Member - National Association of Realtors
• Member - National Auctioneers Association
• Member - Realtor's National Marketing Institute (Former Commercial Investment Council Counselor)
• Licensed Real Estate Broker - States of Illinois
• Member - Realtors National Marketing Institute
• Member – Northern Illinois Commercial Association of Realtors
• Member - (In Perpetuity) Chicago Real Estate Council
• Member - Illinois C.C.I.M. Chapter
• Member - Editorial Committee of the Commercial Investment Real Estate Journal (Past Chairman and Member)
• Member - Lambda Alpha [Honorary real estate society – Ely (Chicago) chapter]

Negotiated, Auction And Sealed Bid Experience:
Types of properties sold and/or leased by Mr. Kaufman include Shopping Centers, Office Buildings, Apartment Buildings & Complexes, Hotel/Motel, Industrial and Special Purpose Properties nationwide. Also, houses and condominiums in quantity nationwide.

Personal:
Member Union League Club of Chicago, Past director of the Civic & Arts Foundation (of the Union League Club of Chicago, now Luminarts), former member of Sheridan Shores Yacht Club, Old Town School (Past student, teacher and board ember). International charity and fundraising auctioneer.